CMO Asia Leadership Awards 2023
17th August 2023 | Pan Pacific, Singapore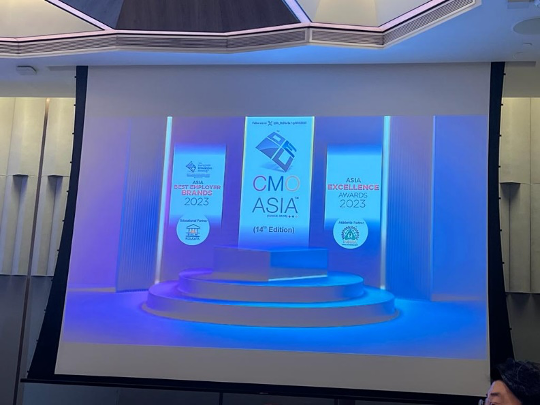 Flying Cape Technologies has been honoured with the esteemed ASIA INNOVATION EXCELLENCE AWARDS & INNOVATION LEADERSHIP AWARDS 2023. These prestigious accolades, presented by CMO Asia in partnership with the Asian Confederation of Businesses, and with the invaluable research support of Stars of the Industry Group, recognize the pinnacle of innovation, leadership, and excellence across Asia.
The CMO Asia Awards hold the highest stature in recognizing individuals and institutions that have not only achieved excellence but have also set a remarkable example as role models and exemplars of leadership. These awards celebrate the visionary individuals behind these institutions who are relentlessly shaping the future through their leadership, innovation, academic contributions, and industry interface.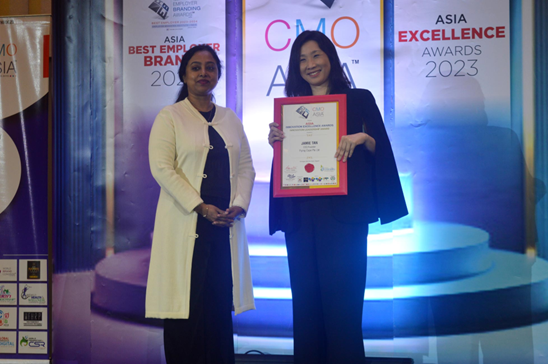 The INNOVATION LEADERSHIP AWARD is a rigorously researched process led by a team of highly skilled researchers. This team comprises postgraduates with expertise in history and management, each possessing over five years of research experience. Their role is to meticulously analyze and shortlist organisations that have demonstrated extraordinary achievements in their respective fields. The shortlist is then meticulously reviewed by a distinguished jury consisting of senior professionals from across the globe. These seasoned experts bring a wealth of experience and insights to the table, ensuring that the awardees truly represent the pinnacle of innovation and leadership.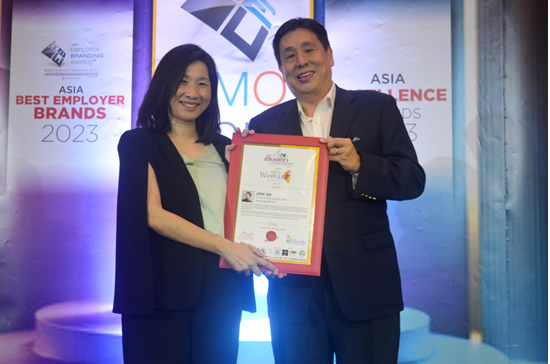 Receiving the AWARD FOR EXCELLENCE IN EDUCATION is a testament to Flying Cape's commitment to pioneering innovation, leadership, and setting industry standards. This accolade is an acknowledgement of the Company's exceptional achievements and unwavering dedication to shaping the Education landscape in Singapore and driving transformative Edtech advancements.
Founder and CEO, Ms. Jamie Tan, extends her heartfelt appreciation, stating, "At Flying Cape, we are deeply humbled and elated to receive these prestigious awards that celebrate innovation excellence and leadership. Our journey has been one of relentless commitment to innovation and continuous improvement, and these awards inspire us to continue our journey towards excellence, innovation, and leadership. We remain committed to pushing the boundaries, fostering innovation, and making a meaningful impact to the Education industry.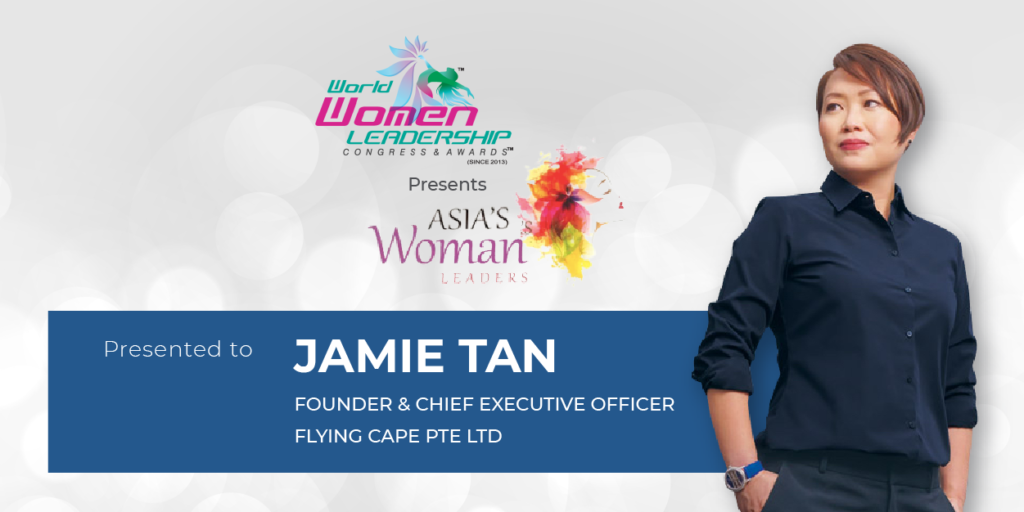 MS JAMIE TAN, FOUNDER OF FLYING CAPE TECHNOLOGIES, AWARDED ASIA'S WOMAN LEADER 2023
At the 2023 CMO Asia Awards held on 17 August at Pan Pacific Singapore, the spotlight shone brightly on Ms Jamie Tan, Founder and CEO of Flying Cape Technologies.
It was a day of celebration and recognition as she was conferred the prestigious title of "Asia's Woman Leader." This honour was bestowed upon her in acknowledgment of her remarkable contributions to the Education landscape and outstanding achievements in scaling the company to greater heights.
Ms. Jamie Tan's selection by the esteemed jury was based on her exemplary qualities and her profound impact in various domains, specifically:
Contribution in building a Sustainable Leadership Pipeline
Support and encouragement to gender, diversity and inclusion at work
Promotion of Empowerment & Social Change
Ability to Influence policy and strategy
Optimal utilization of opportunities & resources
This Leadership award symbolizes not only Ms Jamie Tan's individual accomplishments but also the inspiration she provides for others to champion values such as sustainability, diversity, empowerment, and positive change.
Congratulations to Ms. Jamie Tan on this extraordinary achievement!
About CMO Asia Awards
The CMO Asia Awards are presented by CMO Asia with Asian Confederation of Businesses as its Strategic Partner and Stars of the Industry Group as a research partner. The Awards of the highest stature are presented to Individuals and Institutions who have surpassed several levels of its excellence and set an example of being a role model and Exemplary Leadership. Individuals behind the Institution who are building their Institutions through Leadership, Innovation, Academic and Industry Interface and a supreme objective of Building future leaders.