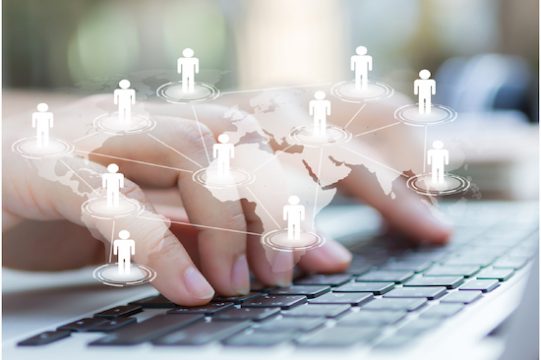 As a leading provider of Technology services, we deliver a suite of innovative and personalised solutions to help organisations and education institutions grow their business. Our solutions have transformed the operations of our partners as we build a seamless and enriching experience for all users.
Our range of Edtech Solutions include: 
| | |
| --- | --- |
| | |
| EdOn (Education Platform Management Systems) | Teach, learn and connect through EdOn |
| Compass (Diagnostic Assessments for Learning) | Seek your strengths and map your path |
| PEGS (Paperless Enrolment Gateway System) | Manage your e-certificates with ease |
| BEAMS (Borderless Engagement and Management System) | Borderless Learning at your fingertips |
| SMS365 (School Management System 365) | Manage your Edu-business Anytime Anywhere |
| MAPS (Mobile Application Platforms) | Deploy your own mobile apps for your Edu-Business |
EdOn is a one stop platform connecting teachers, students and parents together to drive immersive education, improve learning outcomes and maximise results. Interactive contents can be offered to learners seamlessly while content owners can manage their intellectual property rights in a secured environment.
Based on the Multiple Intelligence theory, COMPASS aims to create greater awareness and provide personalised insight into an individual's unique multiple intelligences. Presented via a series of mini-games that focuses on the 8 smarts, COMPASS is suitable for 6 years and above and the gameplay is adapted based on age and proficiency of the individual during the engagement. By balancing both qualitative and quantitative data points, COMPASS aims to support a learner's journey with regards to real world decision making as well as learning developmental goals.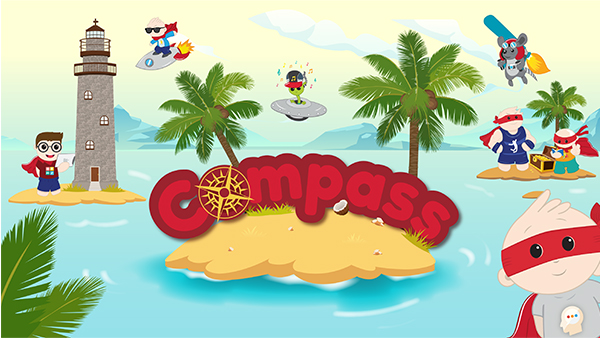 PEGs (Paperless Enrolment Gateway System) is your one stop solution to generating digital e-certificates on the fly. With the inbuilt imaging system, Business Users can now easily upload certificate templates and digitally mark the position of variable data such as  Date of Certificate Issuance or Name of Certificate or customise the font that is used for print out. Mass issuance and tracking of e-certificates can then be done seamlessly by uploading the namelist and issuing the certificates on email or digitally retrieved online by the recipient. PEGs has been used for workshops, competitions as well as conferences with more than thousands of participants. Managing e-certificates is now a breeze with eco-friendly solutions like PEGS.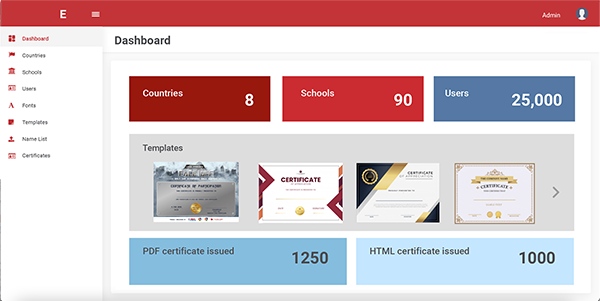 BEAMS, Borderless Engagement and Management Solution, is an enterprise grade learning management system that supports asynchronous and synchronous learning through e-learning and live learning.
Features include:
Hybrid learning and reaching out to overseas markets is now possible with BEAMs.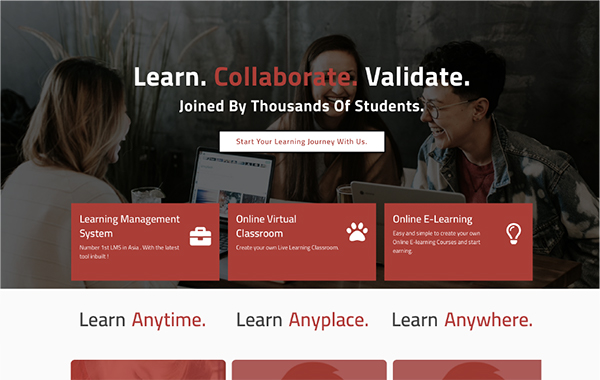 SMS365, School Management System 365, is an enterprise grade school management system that simplifies the administration needs of running a learning centre. The system includes enrollment, finance/accounting and administrative functions such as teacher rostering and classroom management can be done efficiently. Reports and customised dashboard for different roles such as student, teacher, staff and parent, ensure that the school community can connect, collaborate and share insights at all times.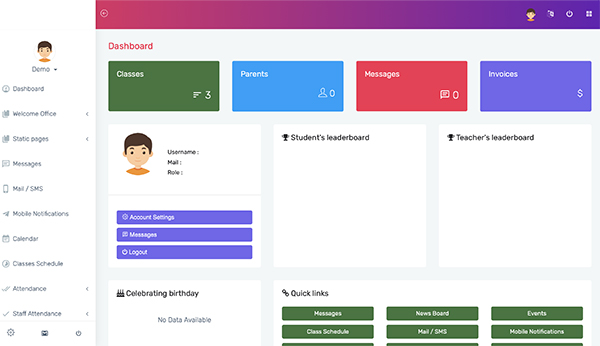 MAPs enables you to deploy mobile apps for your Edu-Business. From browsing, online booking & payment to instant messaging capability, engaging your customer via mobile is now a breeze with MAPs. Our clients have used MAPs to mark classroom/workshop/conference attendance so that digital certifications can be automatically issued from the system without further manual operation. Build on hybrid mobile technology, MAPs allows you to deploy and maintain your customized Mobile App in both the iOS and Android ecosystem efficiently and effectively.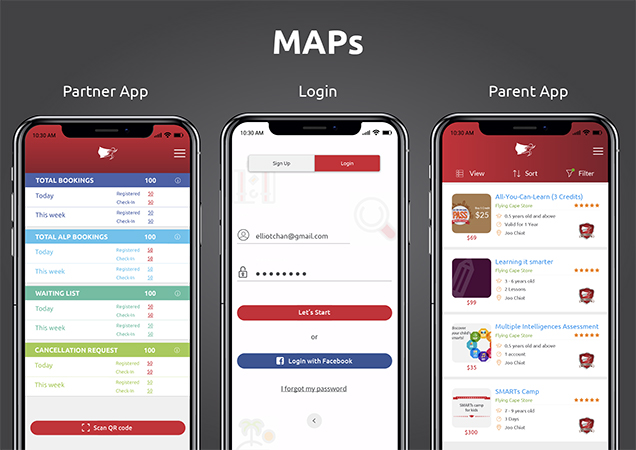 Check out other Flying Cape Products